Should you get a personal loan right now?
Millions of Americans have lost their jobs in the COVID-19 crisis. And even those who aren't completely out of work may still be grappling with income loss. If you're in that boat, you may need to borrow money in the near term to cover immediate expenses. That's where a personal loan comes in.
How do personal loans work?
A personal loan is a loan you can use for any purpose. In that way, personal loans work much like credit cards — you can borrow money for whatever you need, but the interest you'll pay on a personal loan will generally be much lower than what you'll pay on a credit card. Additionally, too much credit card debt can hurt your credit score, whereas a personal loan won't hurt it, provided you keep up with your monthly payments.
Is a personal loan a good solution during the COVID-19 crisis?
Possibly. Interest rates for personal loans have reached record lows, according to new research by The Ascent. If you're finding that you're $500 shy each month on essential expenses, you may want to seek out a $3,000 personal loan to get yourself through the next six months.
In the past, personal loan interest rates fluctuated between 10% and 28%. But more recently, the average rate on a 24-month personal loan from a commercial bank was just 9.5% (May 2020). This is lower than May 2019, which saw an average rate of 10.63%. And that's a good reason to consider a personal loan if you need money during the COVID-19 pandemic.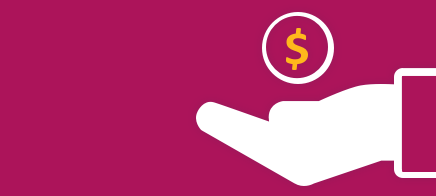 The Ascent's picks of the best personal loans
Looking for a personal loan but don't know where to start? The Ascent's picks of the best personal loans help you demystify the offers out there so you can pick the best one for your needs.
See the picks
Do your best to keep your loan amount to a minimum, both to limit debt and avoid falling behind on payments. And keep in mind that you'll need a strong credit score to score a competitive rate on a personal loan. If you've already fallen behind on your bills during the crisis and your credit score has taken a hit, you may not qualify for a good personal rate (or you may not qualify for a personal loan at all if your score really plunged).
What is a good alternative to a personal loan?
A personal loan isn't your only borrowing choice. If you own a home, borrowing against it via a home equity loan or line of credit will likely be more affordable. As of early August 2020, the average interest rate for a home equity loan was just over 5%. That's considerably lower than the average personal loan rate. If you own property, it's worth looking into.
With a home equity loan or line of credit, your credit score is less important, because your home is collateral for your loan. If you don't make good on your loan payments, your lender can force the sale of your home and get repaid via the proceeds. Of course, that's a terrible situation to land in, but a personal loan may be harder to qualify for than a home equity loan.
However, if you don't own a home, a personal loan is certainly a good bet. The average new personal loan as of May 2020 is $6,825 — so if you need to borrow somewhere in that vicinity, you'll be in good company.